The Triple Partnership That Could Save a Cancer Patient's Oral Health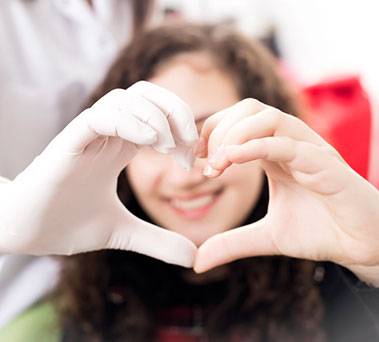 While the effectiveness of chemotherapy and radiation have contributed to rising cancer survival rates, they can still have an adverse effect on the rest of the body. That includes the mouth: these treatments can damage healthy tissues like the salivary glands. The decrease in saliva flow increases the risk of tooth decay or periodontal (gum) disease. While overcoming cancer is certainly the patient's main health priority, it's important for them to tend to their
oral health
. The best approach often involves a three-way partnership between patient, dentist and family caregivers all doing their part to keep the patient's teeth, gums and mouth healthy during cancer treatment. Here's what each "partner" can do to protect a cancer patient's oral health during treatment.
The dentist
. To minimize dental disease odds, patients should enter cancer treatment with their teeth and gums in the best shape possible. Before beginning treatment, then, the dentist can assess their oral health status and recommend a treatment plan for any existing disease or condition. The dentist can also monitor a patient's
oral health
during the treatment period.
The patient
. Patients can do the most to protect their oral health by removing disease-causing plaque buildup with daily brushing and flossing, as well as maintaining their regular schedule of dental cleanings (if possible). They should also attempt to reduce dry mouth, a potential consequence of cancer treatment, by consuming more water and using saliva boosters like Xylitol-sweetened gums and mints. A nutritious diet is also important for protecting oral health.
The caregiver
. Many cancer patients depend on family or friends to aid them during treatment. One of the best things a caregiver can do is act as a liaison between the patient and their medical and dental providers. When it comes to
oral health
, caregivers should be on the alert for any mouth changes including tooth pain, gum swelling or bleeding, foul breath and other signs of disease. Focusing on
oral health
can be a daunting challenge for patients during their fight with cancer. But with help from their other partners, they can come out of this fight with their teeth, gums and mouth in good health. If you would like more information on oral care during cancer treatment, please
contact us
or
schedule an appointment
for a consultation. You can also learn more about this topic by reading the
Dear Doctor
magazine article "
Oral Health During Cancer Treatment
."